On February 12, 2013, I published "Gold is at a critical juncture ." Events since then have shown that the article was spot on.
Gold has fallen out of bed. A picture is worth a thousand words. The chart below shows updated long-term analysis of gold.
Please click here for the chart.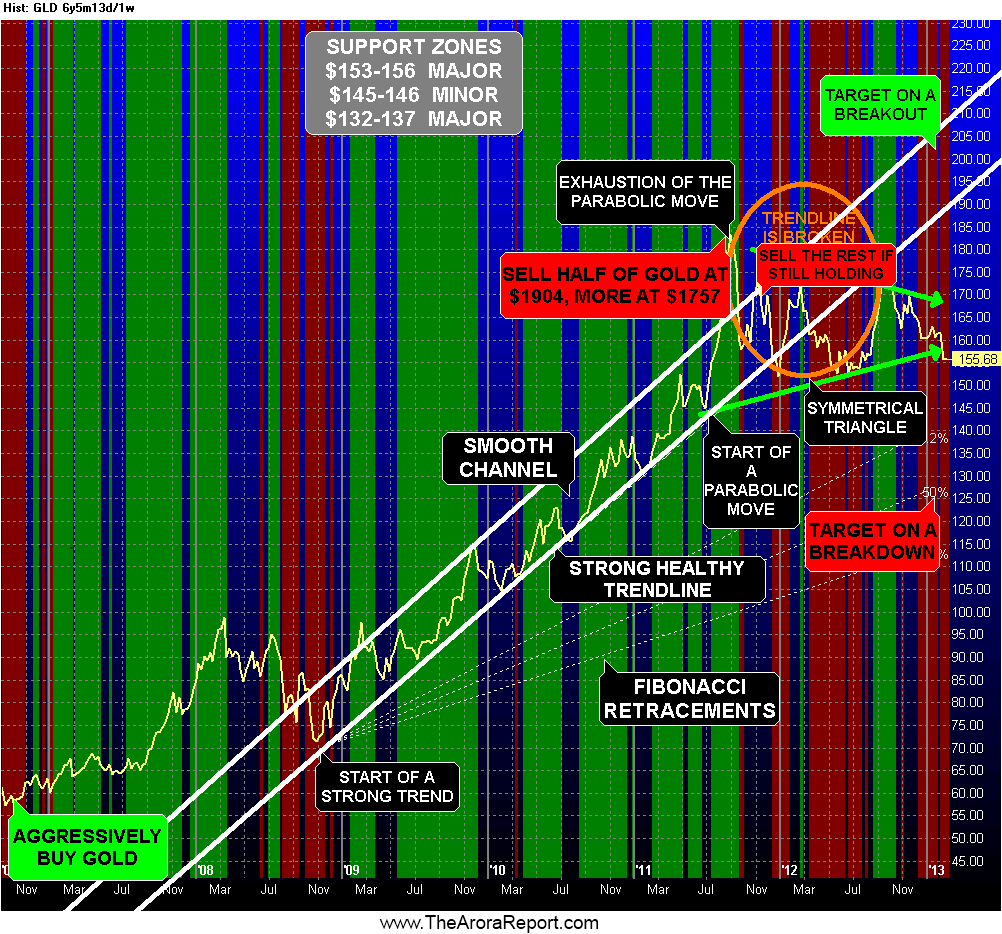 The fundamental premise behind the last writing was that there is a mis-perception about currency wars. I wrote that there are no currency wars, just skirmishes.
Since then, both G-7 and G-20 have issued statements that show that not only there is not a currency war now, but none is likely in the near future.
The technical premise of the prior writing was that gold was tracing a symmetrical triangle. As of this writing, gold has broken the symmetrical triangle to the downside. So far gold has closed twice under the lower side of the triangle. In my analysis, a confirmation of a downside move requires three successive closes below the lower side of the triangle.
The historical data shows that even after a decisive break down below a symmetrical triangle, there is lots of backing and filling before the eventual target is reached. In this regard, it is instructive to look at support levels.
Those who are actually trading the metal, like me, will find it more useful to look at support zones in contrast to single support points. The support zones are shown on the chart. The first major support in gold ETF GLD  is $153 – $156. If this support is broken, there is a minor support in the zone of $145 – $146. The next major support is $132 – $137.
The technical screen is one of the six screens of the ZYX Change Method that we use…Read more at MarketWatch
FREE: SUBSCRIBE TO 'GENERATE WEALTH' NEWSLETTER