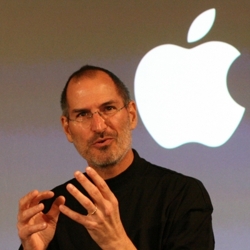 It is said that imitation is the sincerest form of flattery.   Apple's Passbook app has a new fan in Samsung.
At Mobile World Congress in Barcelona, Samsung introduced its new Wallet app.  The preliminary details show that the Wallet app imitates Passbook in several respects.  Apple's Passbook app allows users to handle mobile payments and to store movie tickets, coupons and other items.
No NFC
NFC stands for Near Field Communication.  If a device is equipped with an NFC chip, the device can have an app to support a tap-to-pay feature.  Apple devices do not support NFC. I am not privy to Apple's thinking on the subject, but my presumption is Apple concluded that most merchants prefer bar codes over NFC.
Samsung supports NFC, but apparently the new Wallet app does not support NFC.
Similar Functionality
The functionality of Samsung Wallet looks very similar to what Passbook does.  Similar to Passbook, Wallet supports real time notifications, for example, for a flight change.
The Wallet app will strengthen the perception in some circles that Samsung is a copycat of Apple.  However, the reality of technology is that if a feature sells, competitors are going to copy it.
Similar functionality is raising eye brows even in the Android world.  Here is a quote from Android Authority,
Samsung just announced "Samsung Wallet".  It looks exactly like Apple's Passbook service. It even has the same functions. It's so laughably similar that we're kind of ashamed to call ourselves Samsung fans now, but such is life.
Setback for NFC
NFC is a promising technology for mobile payments.  However, the adoption has been much slower than was generally anticipated not long ago….Read more at Forbes
FREE: SUBSCRIBE TO 'GENERATE WEALTH' NEWSLETTER