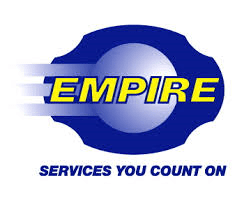 This post was just published on ZYX Buy Change Alert.
Congratulations, EDE buyout is complete.  EDE is long from $18.70.  You should receive $34 in cash for your shares and $0.0885 per share special dividend.  You earned dividend at the rate of 5.5% while hold.
118 of our portfolio stocks have been involved in mergers and acquisitions since 2007.  Long-time subscribers to The Arora Report have profited handsomely from  our success in spotting buyout candidates.
You should have already tendered your shares.  If you have not tendered your shares, please do so now.
EDE has been a model portfolio stock.  It is now being removed from the Model Portfolio.
Trades posted on The Arora Report Market Blog have produced unrivalled performance since 2007.  Please click here and scroll down to see the table of all trades.  These trades have been scrutinized in real-time by thousands of subscribers across the globe.  This provides easy verification of performance for newcomers to this site.  Only those trades are included in the performance where the entry post was made available to subscribers to The Arora Report Market Blog.  When the entry post is made available only to the paying subscribers and not posted in real-time on The Arora Report Market Blog, the resulting performance of the trade is not credited in the performance table.  There are very nice gains on this trade but since the entry trade was not posted here in real-time, handsome profits on this trade will not be added to the performance of The Arora Report Market Blog shown on the table.
You are receiving less than 2% of the content from our paid services …TO RECEIVE REMAINING 98%, TAKE A FREE TRIAL TO PAID SERVICES.
Please click here to take advantage of a FREE  30 day trial.
Check out our enviable performance in both bull and bear markets.
FREE: SUBSCRIBE TO 'GENERATE WEALTH' NEWSLETTER