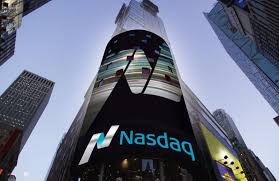 This post was published on ZYX Buy Change Alert.
This is for those who think the market is too high and VXX is too wild to handle. If you are of the opinion that the market is too high, consider building up to 60% of the full core position size in ProShares Short QQQ (PSQ) in the zone of $40.52 to $42.15.  It is trading at $41.97 as of this writing.  PSQ is an inverse ETF that goes up when NASDAQ goes down.   The new stop zone is $37 to $38.43.  Target zone remains $46 to $48.
Caution: Adding to this position is suitable only for those who own a large amount of long positions.  Adding is not suitable for those who do not own a large amount of long positions.  If you are hedging, consider taking into account your existing hedges.
You are receiving less than 2% of the content from our paid services …TO RECEIVE REMAINING 98%, TAKE A FREE TRIAL TO PAID SERVICES.
Please click here to take advantage of a FREE  30 day trial.
Check out our enviable performance in both bull and bear markets.
FREE: SUBSCRIBE TO 'GENERATE WEALTH' NEWSLETTER