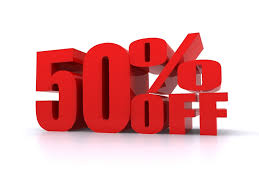 The Best Gift
The holiday season is upon us.  What is the best gift you can give yourself or a certain special person for this holiday season?  How would you like a gift that keeps on giving forever? How would you like a gift that helps secure the future?  How would you like a gift that helps extract money out of the markets on an ongoing basis?
The gift is increasing your knowledge and skills or helping a loved one do the same.  We see investors giving this gift not only to themselves but also to their spouse, their siblings and their adult children.
We see money managers giving this gift not only to themselves but to their partners and employees.
Easy And Convenient
We have made it easy and convenient for you to extract more money out of the markets.
You can learn at your convenience and at your own pace any time during the next six months using the coaching seminar Bullet Proof Your Portfolio and Increase Your Returns.
Nine Out Of 10
Nine out of 10 attendees report that this seminar dramatically changes how they invest and trade for the better.
Arora has staked out new terrain and provides signposts for all to follow.  Arora has a unique gift and genius to peel away layer after layer to arrive at the essence of one truth after another regarding the market.

Linda C, Ph.D.
Stark Difference between the Two Groups
Over the years, one thing has always stayed constant. There is a stark difference between the performance of two groups of investors — those who have  attended the Bullet Proof and Increase Your Returns Coaching Seminar compared to investors who have not.
100% Certainty
You already know Arora's Second Law: Nobody knows with certainty what is going to happen next.  In the middle of the uncertainty of the markets, you have benefited from nuggets of wisdom from Nigam such as:  There is not a whole lot we can say with 100% certainty about the markets, but we can say with 100% certainty that short squeezes end.
Arora's 30 laws will help you perform better in a significant way under market conditions that are ahead.  Ask yourself a very simple question, "How much more will you extract out of the markets over your lifetime if you could practice all of Arora's 30 laws?"  These laws put decades of experience, study and research on your side.
Your mind is your most important asset.  Arora's 30 laws give your mind the   high performance psyche and confidence.
Save 50%
You make good financial decisions.   Good news!  You can now take advantage of a 50% discount on the Coaching Seminar Bullet Proof Your Portfolio and Increase Your Returns.  This offer is available only to subscribers and for a limited time during the holidays.   The time to register is now by clicking on the button.

Remember that you can take advantage of 50% off by buying now and then you can attend the seminar any time during the next six months.  If you need more time to attend the seminar, just write us and you will get a positive response.  Of course the 50% discount is available only for a limited time.
A knowledgeable investor would have turned $100,000 into over $1,000,000 with the help from The Arora Report. NOW YOU TOO CAN ALSO SPECTACULARLY SUCCEED AT MEETING YOUR GOALS WITH THE HELP OF THE ARORA REPORT. You are receiving less than 2% of the content from our paid services. …TO RECEIVE REMAINING 98% INCLUDING MANY ATTRACTIVE INVESTMENT OPPORTUNITIES, TAKE A FREE TRIAL TO PAID SERVICES.
Please click here to take advantage of a FREE  30 day trial.
Check out our enviable performance in both bull and bear markets.
FREE: SUBSCRIBE TO 'GENERATE WEALTH' NEWSLETTER