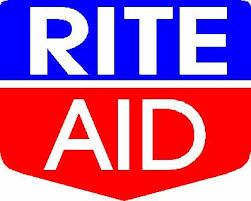 This post was just published on ZYX Buy Change Alert. 
RAD is long from $4.95.  The stock is trading at $7.90 as of this writing.
RAD Represents A Lucrative Opportunity
RAD  has received a $9.00 cash offer from WBA.  Why is the stock trading at $7.90?  The reasons are explained in a post titled UPDATE ON WBA published on ZYX Buy Change Alert Real Time Feed a few minutes ago.
The aforementioned post also gives the reasons as to why Wall Street is likely wrong.
There are no guarantees when it comes to investments.   Having said that, the risk of this transaction NOT closing is low.
Picture the following scenario.  It will take six months to a year to close the transaction.  During this period, there will be many opportunities to scale into RAD for additional accumulation at lower prices. Assuming that the new accumulation in RAD average is at $7.40, and the transaction closes in six months, this represents a return of about 43% per annum with low risk.
Even if it takes longer for the transaction to close and the average price is higher, the annual return is still likely to be to be comfortably over 20% with low risk.
What If The Transaction Does Not Close?
The probability of this transaction not closing is small.  However if this happens the stock will dip.  Such a dip will be a great buying opportunity.  The reason is that there are many potential buyers of RAD, including CVS, WMT, and KR.
What To Do Now?
Those in the position may continue to hold.
Those not in the position may consider scaling in on down spikes.
Those in the position and are aggressive may consider initiating a new trade around position in RAD for up to 60% of the full core position size.  Be sure to follow Trade Management Guidelines.
You are receiving less than 2% of the content from our paid services …TO RECEIVE REMAINING 98%, TAKE A FREE TRIAL TO PAID SERVICES.
Please click here to take advantage of a FREE  30 day trial.
Check out our enviable performance in both bull and bear markets.
FREE: SUBSCRIBE TO 'GENERATE WEALTH' NEWSLETTER