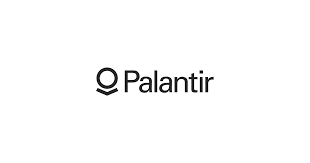 Palantir (PLTR) is a traditionally secretive data mining company with major government contracts.  Instead of a traditional IPO, the company has chosen a direct listing on NYSE.  The reference price is set at $7.25 per share.  The preliminary indications are that it may start trading around $10.10.  This is still lower than the prior private market valuations around $11.
Expect the stock to be very volatile.  Here is the key question, "Will Palantir become a momo stock?"  If yes,  the momo crowd can drive it much higher than you can imagine.
Zones
This is suitable only for aggressive investors. The recommended position size is 25% of full core position size.  Consider accumulating it in small tranches.  The buy zone is $6.32 to $8.88.   Those who are super aggressive may consider buying a very, very small quantity such as 5% of full core position size even higher than the buy zone given.
As more data becomes available, the zones will be adjusted and provided on the Real Time Feed of the ZYX Buy feed.
It is best traded without hard stops but with a mental stop of $5.38 to $5.73.  The first target zone is $14 to $18.  The second target zone is $23 to $26.
Asana Direct Listing
There is another direct listing of collaboration software company Asana (ASAN).  There will be a separate signal on ZYX Buy feed.
This post was just published on ZYX Buy Change Alert.
A knowledgeable investor would have turned $100,000 into over $1,000,000 with the help from The Arora Report. NOW YOU TOO CAN ALSO SPECTACULARLY SUCCEED AT MEETING YOUR GOALS WITH THE HELP OF THE ARORA REPORT. You are receiving less than 2% of the content from our paid services. …TO RECEIVE REMAINING 98% INCLUDING MANY ATTRACTIVE INVESTMENT OPPORTUNITIES, TAKE A FREE TRIAL TO PAID SERVICES.
Please click here to take advantage of a FREE  30 day trial.
Check out our enviable performance in both bull and bear markets.
FREE: SUBSCRIBE TO 'GENERATE WEALTH' NEWSLETTER