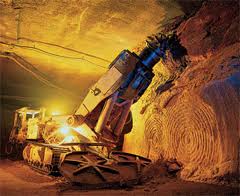 This post was published on ZYX Buy Change Alert.  Intrepid Potash
Russia's Uralkali, one of the world's largest potash producers, said this morning that its board has decided to stop its export sales through Belarusian Potash Company and direct all export volumes through Uralkali Trading. The company said, "Unfortunately, we should state that our cooperation with our Belarusian partners within BPC framework has come to a deadlock. It has always been Uralkali's position that export activities of both producers should go through the unified sales network. This fundamental principle of partnership was violated by the Decree No.566 issued by the Belarusian President on 22 December 2012, which cancelled the exclusive right of BPC to export Belarusian potash. Following the issue of the Decree, Belaruskali has made a number of deliveries outside BPC." Uralkali expects global potash prices to drop below $300 a ton following the changes to its trading policy.
IPI is one of the smallest potash producers and is also a buyout candidate.  Aggressive investors may consider stepping in to take advantage of about 33% decline in this stock this morning.  The stock is at $12.70 as of this writing but very volatile.  Due to the volatility, consider buying 15% right here.  No stops.  Target zone $18 to $20.
This is a very long-term position.
The plan is to accumulate all the way down to $9 if it goes that low.
FREE: SUBSCRIBE TO 'GENERATE WEALTH' NEWSLETTER