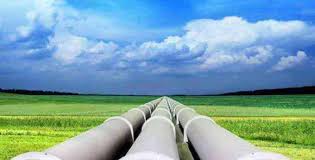 This post was just published on ZYX Buy Change Alert.
This is a high risk high reward trade suitable only for very aggressive traders.  This is a trade not an investment.
After release of DOE inventory data, natural gas for the first time in a long time, has raised its head over $3 on a massive short squeeze.  This short squeeze may carry further.  However, there is simply a lot more natural gas supply than the demand.
Caution:  DGAZ is an inverse triple leveraged ETF.  For this reason keep the quantities to one-third of what you normal risk tolerance allows. 
Buy zone is $4. to $4.93.  It is trading at $4.88 as of this writing.  Consider accumulating up to 20%.  Due to high volatility only a mental stop below $3.73.  Target zone is $7 to $9.
You are receiving less than 2% of the content from our paid services …TO RECEIVE REMAINING 98%, TAKE A FREE TRIAL TO PAID SERVICES.
Please click here to take advantage of a FREE  30 day trial.
Check out our enviable performance in both bull and bear markets.
FREE: SUBSCRIBE TO 'GENERATE WEALTH' NEWSLETTER