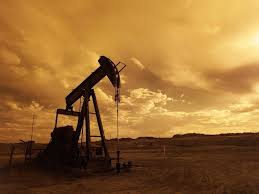 This post was just published on ZYX Buy Change Alert.
Please start out by reading about API data in today's  Morning Capsule.
EIA inventory data was just released and is highly bearish for oil.  The risk in the trade is twofold.
The momo crowd continues to buy oil aggressively in the face of bearish data.
(SCO) is a double leveraged inverse ETF and does not always track oil well.  The trade works better by short selling oil ETF (USO) and a signal has been given to short USO in ZYX Short.   However, we understand that many investors are not able to short sell.   It is also important to not short sell without first learning the risks and learning how to control them.
Oil is one of the most volatile commodities. For this reason this trade in SCO is suitable only for aggressive investors who understand the risks.  The buy zone for SCO is $18.52 to $19.98.  It is trading at $19.78 as of this writing.  The first target zone is $21.73 to $22.56.  The second target zone is $24.83 to $31. 18.  Maximum recommended position size is 15% of full core position size but consider reducing it based on your personal risk preference.  The stop zone is $16.43 to $17.48.
A knowledgeable investor would have turned $100,000 into over $1,000,000 with the help from The Arora Report. NOW YOU TOO CAN ALSO SPECTACULARLY SUCCEED AT MEETING YOUR GOALS WITH THE HELP OF THE ARORA REPORT. You are receiving less than 2% of the content from our paid services. …TO RECEIVE REMAINING 98% INCLUDING MANY ATTRACTIVE INVESTMENT OPPORTUNITIES, TAKE A FREE TRIAL TO PAID SERVICES.
Please click here to take advantage of a FREE  30 day trial.
Check out our enviable performance in both bull and bear markets.
FREE: SUBSCRIBE TO 'GENERATE WEALTH' NEWSLETTER