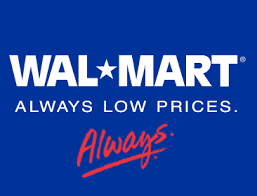 This post was just published on ZYX Buy Change Alert.
WMT is plunging as it lowers FY17 earnings by 6 – 12%.   Increased wages are about 75% of the reason behind reduced earnings.  It appears that the success of AMZN is behind the remaining earnings reduction.
The stock is very volatile and trading at $60.26 as of this writing.
Under the present high risk market conditions, the plunge in WMT represents a lower risk opportunity for the long-term investors.
Please understand this is a long-term investment not a short-term trade.
Consider starting a 10% tranche right here and accumulate up to a total of 40% of the full core position size if it dips into the lower half of the buy zone.  Assuming nothing fundamental changes, the plan will be to accumulate more and build 100% of the full core position size over a period of time.  Caution:  there will be a new post at the proper time when it become appropriate to accumulate more than 40%.  Please consider not accumulating more than 40% without a post.
The buy zone is $55.37 to $60.57.  Target zone is $76. to $82.  Stop zone is $42 to $44.43.
You are receiving less than 2% of the content from our paid services …TO RECEIVE REMAINING 98%, TAKE A FREE TRIAL TO PAID SERVICES.
Please click here to take advantage of a FREE  30 day trial.
Check out our enviable performance in both bull and bear markets.
FREE: SUBSCRIBE TO 'GENERATE WEALTH' NEWSLETTER