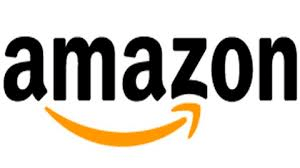 What should an investor do with the stock of Amazon in the wake of splendid quarterly results and threats by Donald Trump? By and large, the Republican Party is beginning to unite behind Trump, and in opinion polls, Trump is closing the gap with Hillary Clinton. The purpose of this column is to be politically agnostic and help investors answer the question, through a look at his criticism, plus the technical outlook and its competition.
The Trump factor
We're looking at the whole picture of the stock here, but we'll start with his criticism of the company and its founder, Jeff Bezos. Bezos owns The Washington Post, which Trump alleges has a team of 20 reporters digging up dirt on him.  Also, Trump has stated he thinks Amazon has huge antitrust problems and has accused Bezos of "using the Washington Post for power so that the politicians in Washington don't tax Amazon like they should be taxed."
Based on the present law, as understood here, Amazon technically has solid defenses. However, history teaches us that when political winds change, old legal precedents are rapidly replaced with new ones, and technical defenses become meaningless. If Trump becomes president, there are significant risks to Amazon. Such risks are not discounted in the price of this stock at this time. In other words, investors right now are not being compensated for Trump risk.
The technical outlook
Let us start by looking at the annotated chart of Amazon AMZN. .
Please click here for annotated chart of Amazon  …..Read more at MarketWatch
You are receiving less than 2% of the content from our paid services …TO RECEIVE REMAINING 98%, TAKE A FREE TRIAL TO PAID SERVICES.
Please click here to take advantage of a FREE  30 day trial.
Check out our enviable performance in both bull and bear markets.
FREE: SUBSCRIBE TO 'GENERATE WEALTH' NEWSLETTER