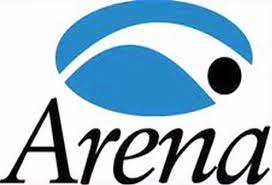 This post was just published on ZYX Buy Change Alert.
 Arena stock (ARNA) is long from $16.20.  ARNA is trading at $40.75 as of this writing, up $9.86 for the day.  It has traded as high as $44.44.
The company reported impressive results from a Phase II trial of its ulcerative colitis drug.
Previously we have stated that in a buyout,
In the event of a buyout, a price in the zone of $44 to $52 is possible.
Based on the trial results, we are revising the target zone in a buyout to $75 to $88.
The new buy zone for Arena is $28 to $35.57. Buy zones are designed for a 70% probability of a fill in the next 120 days.  Remember that biotechs are very volatile and in the event of a correction in biotechs, the stock can easily trade in the buy zone.  The 'Buy Now' rating is a 'NO'.
What To Do Now
Those in the stock who have been booking some profits along the way in their portfolio and can afford additional risk may continue to hold.
Those in the stock and have not been booking profits in their portfolio or do not want to take additional risk may consider taking partial profits.
Caution: Biotechs are very volatile. There is no guarantee that Phase III trial will be successful.  In the event of a trial failure, biotech stocks can fall dramatically.
A knowledgeable investor would have turned $100,000 into over $1,000,000 with the help from The Arora Report. NOW YOU TOO CAN ALSO SPECTACULARLY SUCCEED AT MEETING YOUR GOALS WITH THE HELP OF THE ARORA REPORT. You are receiving less than 2% of the content from our paid services. …TO RECEIVE REMAINING 98% INCLUDING MANY ATTRACTIVE INVESTMENT OPPORTUNITIES, TAKE A FREE TRIAL TO PAID SERVICES.
Please click here to take advantage of a FREE  30 day trial.
Check out our enviable performance in both bull and bear markets.
FREE: SUBSCRIBE TO 'GENERATE WEALTH' NEWSLETTER