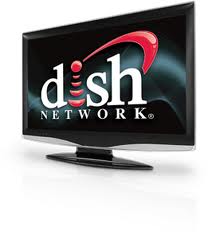 This morning, Dish Network started a takeover battle for Sprint.  Dish is offering $7 per share which includes $4.76 in cash and the rest in Dish stock. Sprint has an existing deal to be acquired by SoftBank of Japan.  Both offers from SoftBank and Dish are expensive because they represent about 5 times 2013 EBITDA of Sprint.
SoftBank offered a very attractive deal for Sprint similar to what many investors are clamoring for Dell.  Under the deal, SoftBank is to acquire a 70% stake in Sprint and the remaining will be publically traded.  Investors like this structure because they are able to cash out a large portion of their holdings but at the same time are able to participate in future growth.
Dish has wanted to get into the wireless business for a while.  It has FCC approval for use of the spectrum but has no infrastructure to start a wireless service on its own. Dish will experience significant synergies with its present operations and this allows Dish to potentially beat SoftBank.
SoftBank CEO, Masayoshi Son, is ambitious and has grand plans for Sprint.  It will be interesting to see how he responds to Dish's offer.
Implications for Clearwire are uncertain.  Clearwire has agreed to be bought out by Sprint.  Clearwire has valuable spectrum and has been receiving alternative offers for its spectrum.
This is good news for Apple.  The U. S. wireless market is dominated by two giants AT&T and Verizon….Read more at Forbes
FREE: SUBSCRIBE TO 'GENERATE WEALTH' NEWSLETTER