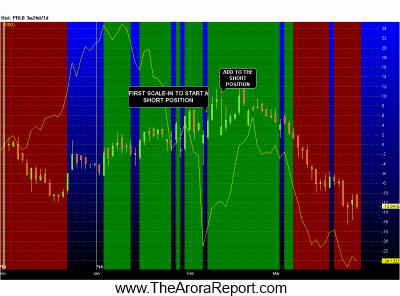 It's no secret that 3D printing is hot. Stocks in the space have been the favorite of momentum investors. There is no doubt that 3D printing will grow, but investors buying public stocks at exorbitant prices will get burned.
The process consists of laying successive layers of material to form a solid object. Since its invention in 1980s, the industry was comparatively moribund until recent years when it caught fire due to a drop in printer prices and better software.
Bubble in 3D stocks
These stocks are expensive. Since many of the public 3D companies do not have meaningful earnings, take a look at their price/sales (P/S); Voxeljet     VJET  trades at a P/S of 19, Organovo  ONVO, 3D Systems  DDD, a P/S of 11, ExOne  XONE  P/S of 12, and Stratasys SSYS, a P/S of 10.
Revenue and earnings from these companies over the last few quarters have consistently been below consensus estimates. Typically, these stocks dip temporarily on bad earnings and then bulls run them right back up. They have become cult stocks. Hope springs eternal as gurus and analysts often come out in droves to defend these stocks on bad earnings.
Why the gurus have it wrong
These are early days for 3D printing, it is common for companies in new fields to have high valuations justified by expectations that such companies will grow into their valuations.
The issue with 3D is that the earnings models of many of the popular gurus are just plain wrong. These companies have a "razor and blade" model. Bulls readily concede that over a period of time, printers will be commoditized and profit margins on printers will be razor thin.
Gurus' earnings models assume high-margin materials and supplies sales…Read more at MarketWatch
FREE: SUBSCRIBE TO 'GENERATE WEALTH' NEWSLETTER