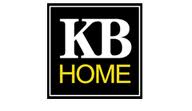 This post was just published on ZYX Buy Change Alert.
KBH is a major home builder.  The company reported better than expected earnings.
Of special note is the 47% short interest in the stock.  High short interest can lead to short squeezes.
Consider initiating or adding on a pull back up to 25% of the full core position size in the new buy zone of $12.31 to $13.66.
This is a very long-term position, temporarily no stops.  Very long-term target zone is $24 to $28.
If housing sales pick up, this company is likely to benefit more than other home builders.  It is also a prime buyout target.
Caution:  Consider not exceeding 65% of the full core position size for the total position size.
You are receiving less than 2% of the content from our paid services …TO RECEIVE REMAINING 98%, TAKE A FREE TRIAL TO PAID SERVICES.
Please click here to take advantage of a FREE  30 day trial.
Check out our enviable performance in both bull and bear markets.
FREE: SUBSCRIBE TO 'GENERATE WEALTH' NEWSLETTER