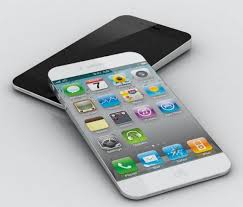 Apple (AAPL) reported earnings after the market close.  The Apple stock ended the regular session at $550.50.  In the after-hours it has touched $501, down about 8%.
As I listened to the conference call, just like I have listened to every conference call since before the launch of iPhone, I could not help but conclude that the incredible multi-year iPhone run has ended. Here is why.
Apple only sold 51 million iPhones during the quarter.  This compares to consensus of about 56 million iPhones.  This is one of the biggest misses in recent memory.
There were two big surprises on the conference call.  First, iPhone sales declined year over year in North America.   Second, an admission by Apple that it was adversely affected by changes in upgrade policies by phone carriers.
Back in July of 2013, from an analysis of Samsung earnings it was obvious that there was a saturation in high end phones.  I described the analysis in my column on Forbes titled, Samsung Earnings Outlook Suggests Saturation In High End Phones.  However, Apple continued to report great iPhone numbers until today's earnings report. The day of reckoning for iPhone had to come, I just did not know when.
Big subsidies by phone carriers on iPhones have in part been the engine behind the ever increasing iPhone sales.  Going forward, the phone carriers are going to become more stringent on subsidies.  T-Mobile's (TMUS) no contract plan has been so successful that other carriers such as AT&T T  (T) have been forced to copy it.  Apple now admits that carriers' policies will adversely impact Apple in the present quarter.   It is going to get much worse for Apple as no contract plans gain bigger market share.
The big hope for Apple has been emerging markets where the smartphone market is not as saturated as in the developed markets…Read more at Forbes
FREE: SUBSCRIBE TO 'GENERATE WEALTH' NEWSLETTER