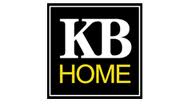 This post was just published on ZYX Buy Change Alert.
KBH is a major home builder.  The company reported better than expected earnings.  Among some quarters, there is disappointment that the company did not guide even higher considering prime home buying season is ahead.
Of special note is the 43% short interest in the stock.  High short interest can lead to short squeezes.
Consider adding up to 25% of the full core position size in the zone of $12.31 to $14.11.
This is a very long-term position, temporarily no stops.  Very long-term target zone is $24 to $28.
You are receiving less than 2% of the content from our paid services …TO RECEIVE REMAINING 98%, TAKE A FREE TRIAL TO PAID SERVICES.
Please click here to take advantage of a FREE  30 day trial.
Check out our enviable performance in both bull and bear markets.
FREE: SUBSCRIBE TO 'GENERATE WEALTH' NEWSLETTER