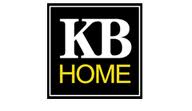 This post was just published on ZYX Buy Change Alert.
KBH is a home builder.  The stock is falling because interest rates are shooting up.  However, Michigan Consumer Survey data that came out only a few minutes ago was below expectations; in other words consumers are not as confident as the consensus.
There is high risk in the KBH trade, but the risk reward remains favorable.
What To Do Now?
Those in the stock may consider adding a 10% tranche in the zone of $15 to $15.95.
Those not in the stock may consider slowly scaling in a position.
Caution: this is suitable for aggressive investors only.
FREE: SUBSCRIBE TO 'GENERATE WEALTH' NEWSLETTER