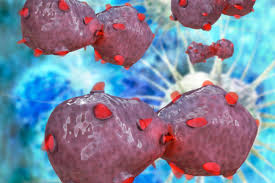 This post was just published on ZYX Buy Change Alert.
For us to recommend, a stock must pass at least four of the six screens. We prefer a stock to meet all six screens. Our rigorous criteria has led to enviable performance over a long period of time. We periodically provide intelligence on trades that we do not recommend, but our subscribers may be able to take advantage.
AZN CEO has stated that he will consider buying a company such as JUNO.
The lure of JUNO is the progress it has made in CAR-T cancer immunotherapy.  In this therapy, immune cells are manipulated with Chimeric Antigen Receptors to find and destroy cancer tumor cells without harming normal cells.
In our analysis, here is a list of companies in this area with the brightest takeover prospects:
CLLS
JUNO
BLCM
XON
ZIOP
KITE
BLUE
ADXS
LBIO
These are high risk high reward situations.  A buyout can easily be at 100% premium to the present prices; on the other hand if there are set backs in research outcomes, these companies can go to zero.
If interested in buying such companies, please carefully study Trade Management Guidelines for Speculative Positions and buy a basket in small scale-ins. 
Caution: with the exception of experienced short-term traders, most investors may want to wait for pull backs to start small scale-ins.  Pullbacks There is better than 50% probability that these stocks will pull back 20 to 40%  over the coming months.  One suggestion to stay organized is to simply put them in a watch list with alarms.
You are receiving less than 2% of the content from our paid services …TO RECEIVE REMAINING 98%, TAKE A FREE TRIAL TO PAID SERVICES.
Please click here to take advantage of a FREE  30 day trial.
Check out our enviable performance in both bull and bear markets.
FREE: SUBSCRIBE TO 'GENERATE WEALTH' NEWSLETTER