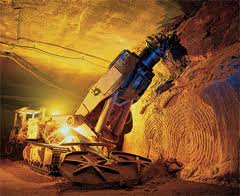 This post was just published on ZYX Buy Change Alert.
Over the next 12 months, we expect a wide range in potash prices from $200 to $350 per ton.  Potash stocks may also fluctuate widely.
On IPI, a starter position has already been initiated.  Our preferred scenario is to accumulate 100% of the full core position size on IPI at an average price of under $9.  However there is no guarantee that such a scenario will come true,  investors will need to be flexible.  The target zone is $18 to $20.
Under a preferred scenario, 100% of the full core position size on MOS will be accumulated under an average price of $33.   Again investors will need to stay flexible.  Target zone will be $68 to $75.
What To Do Now?
Wait for signals on the Real Time Feed.
FREE: SUBSCRIBE TO 'GENERATE WEALTH' NEWSLETTER