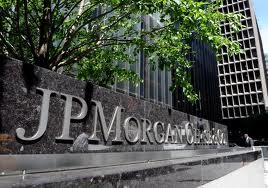 This post was just published on ZYX Buy Change Alert.
JPM is long from $34.14.  It is trading at $64.90 in the pre-market as of this writing.
JPM reported earnings better than consensus and significantly better whisper numbers.
In view of good earnings, the buy zone is being raised to $54 to $58.76.  Even though earnings are great and the stock is running, it is still prudent to wait for a pull back in the buy zone before starting a new position for those who are not in this position.
Target zone remains $83 to $88.  Stop zone remains $44 to $47.43.
Recommended position size remains 10 – 25% of the full core position size.
What To Do Now
Those in the stock may continue to hold.
Those not in the stock may consider scaling in on a dip into the buy zone.
You are receiving less than 2% of the content from our paid services …TO RECEIVE REMAINING 98%, TAKE A FREE TRIAL TO PAID SERVICES.
Please click here to take advantage of a FREE  30 day trial.
Check out our enviable performance in both bull and bear markets.
FREE: SUBSCRIBE TO 'GENERATE WEALTH' NEWSLETTER