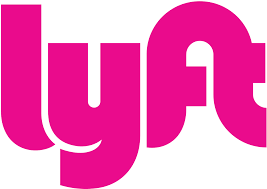 This post was just published on ZYX Buy Change Alert.
Price Action And Money Flows
Contrary to the popular expectations of Wall Street, LYFT (LYFT) has experienced poor price action and negative money flows since it started trading after the IPO.
Syndicate Support
There was a wide spread expectation that the syndicate would support $80 level and the stock would not fall below $80.   Our call was very different. For those who did not get shares in the IPO, the  buy zone given before LYFT started trading had a low band of $78.  Our expectation was that support would most likely come in the zone of $75 to $76.50.
After trading as high as $88.60, LYFT stock has pulled back to $76.33 as of this writing.
For Those Who Got Shares In The IPO
Per the prior call, given in advance of the stock trading, profits have been taken on one-half of the position. Consider taking profits on another 30% of full core position size right here.
Depending upon personal preference, consider stops on up to 40% of full core position size in the zone of $71.83 to $71.98.
Consider moving stops on the remaining to $74.38 to $74.73.
Adjust the quantities based on the number of shares you are holding.
For Those Who Bought In The After Market
It is a matter of personal preference to consider the following:
Move stops on partial quantity to $74.38 to $74.73.
Keep stops on the remaining at $71.83 to $71.98.
For Those Who Do Now Own LYFT shares
Please see Trade Management Guidelines — when a stock falls below the buy zone, it is no longer a buy.  Consider waiting for a signal on the Real Time Feed.
A knowledgeable investor would have turned $100,000 into over $1,000,000 with the help from The Arora Report. NOW YOU TOO CAN ALSO SPECTACULARLY SUCCEED AT MEETING YOUR GOALS WITH THE HELP OF THE ARORA REPORT. You are receiving less than 2% of the content from our paid services. …TO RECEIVE REMAINING 98% INCLUDING MANY ATTRACTIVE INVESTMENT OPPORTUNITIES, TAKE A FREE TRIAL TO PAID SERVICES.
Please click here to take advantage of a FREE  30 day trial.
Check out our enviable performance in both bull and bear markets.
FREE: SUBSCRIBE TO 'GENERATE WEALTH' NEWSLETTER