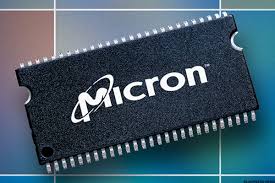 This post was just published on ZYX Buy Change Alert.
The long-term position in Micron MU stock is long from $21.77.  It is trading at $41.67 as of this writing.
There is an additional Trade Around position in Micron MU stock from  around $36.  (This is separate and distinct from the long-term position.)
We have been raising buy zones for newer subscribers.  Newer subscribers will have MU from higher prices but still with very nice gains.
Dilution On Stock Sale
MU has announced that it is selling $1 billion of new stock.  This should cause about $0.15 dilution.
The First Reaction And The New Reaction
The sale was announced after the close yesterday.  The stock fell to $39 range after the announcement.
This morning the momo crowd is back buying aggressively.
Smart Money
The smart money is lightly selling every time MU stock goes over $41.50.  There has been no buying from smart money here.  The buying is mostly from the momo crowd.
What To Do Now
Consider taking profits on the Trade Around position and exit this Trade Around position.
Assuming that you have taken partial profits on the long-term position, consider continuing to hold the long-term positon.
Often you can double your returns by using Trade Around positions.  Trade Around positions are described in billionaires' techniques – Trade Management Guidelines. Billionaires' techniques are made available to you when you take a 30 day free trial to a paid subscription.  You can continue to use the billionaires' techniques even if you decide to cancel the paid subscription.  To take a paid subscription, please click here.
You are receiving less than 2% of the content from our paid services …TO RECEIVE REMAINING 98%, TAKE A FREE TRIAL TO PAID SERVICES.
Please click here to take advantage of a FREE  30 day trial.
Check out our enviable performance in both bull and bear markets.
FREE: SUBSCRIBE TO 'GENERATE WEALTH' NEWSLETTER