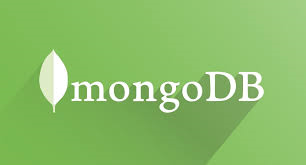 This post was just published on ZYX Buy Change Alert.
MongoDB (MDB) is long from $24.  It is trading at $128.73 as of this writing.  You more than quintupled your money.
The stock is jumping more than $24 after it reported earnings better than the consensus and whisper numbers.
A Buyout Candidate
To date 146 of The Arora Report portfolio companies have been bought out generating accumulatively large gains for subscribers.  When the stock was much lower, we had written that a buyout in the zone of $130 to $160 was possible.  After these earnings and if the company continues to perform, a buyout in the zone of $170 to $210 is not out of the question.
The first target zone is $135 to $150.  The second target zone is $170 to $210.
In a short squeeze, the stock can go even higher than $210.
What To Do Now
Those holding MDB stock and have previously taken partial profits in accordance with signals from The Arora Report may consider continuing to hold.
Those holding  MDB and in general have not been steadily booking some profits may consider taking partial profits.
Those not in the stock, may consider waiting for a new buy signal on the Real Time Feed.
A knowledgeable investor would have turned $100,000 into over $1,000,000 with the help from The Arora Report. NOW YOU TOO CAN ALSO SPECTACULARLY SUCCEED AT MEETING YOUR GOALS WITH THE HELP OF THE ARORA REPORT. You are receiving less than 2% of the content from our paid services. …TO RECEIVE REMAINING 98% INCLUDING MANY ATTRACTIVE INVESTMENT OPPORTUNITIES, TAKE A FREE TRIAL TO PAID SERVICES.
Please click here to take advantage of a FREE  30 day trial.
Check out our enviable performance in both bull and bear markets.
FREE: SUBSCRIBE TO 'GENERATE WEALTH' NEWSLETTER