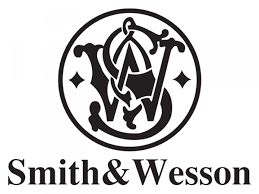 This post was just published on ZYX Buy Change Alert.
SWHC is a gun maker.  It reported earnings in line with whisper numbers but higher than consensus.
The trigger for the trade is it projects its Q2 earnings of $0.53 to $0.57 vs. $0.35 consensus;  projects revenues of $220 – $230 million vs. $166 million consensus.
This earnings report shows that people are buying guns, more than usual in anticipation of a Clinton victory. The thesis is that Clinton may start some kind of gun control making it difficult to buy guns.
There is high risk in this trade and for this reason it is suitable only for aggressive investors.
We will need to keep a watch on the polls.  If Trump begins to catch up, SWHC will become a sell.
The buy zone is $26 to $30.  It needs a wide buy zone because of high volatility.  Maximum recommended quantity is 40% of the full core position size.
Target zone is $36 to $38.  Stop zone is $23.43  to $24.33.
You are receiving less than 2% of the content from our paid services …TO RECEIVE REMAINING 98%, TAKE A FREE TRIAL TO PAID SERVICES.
Please click here to take advantage of a FREE  30 day trial.
Check out our enviable performance in both bull and bear markets.
FREE: SUBSCRIBE TO 'GENERATE WEALTH' NEWSLETTER