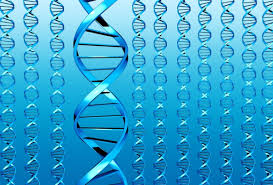 This post was just published on ZYX Short Change Alert.
MYGN's claim to fame is a test to identify BRCA mutations that increase the risk of breast and ovarian cancers.  Previously, DGX announced plans to compete with MYGN.
Today LH announced the nationwide availability of a suite of tests to identify patients with BRCA mutations who are at increased risk for breast, ovarian and other cancers. The BRCAssure tests will be available through LH as well as Integrated Genetics and Integrated Oncology, members of LH's Specialty Testing Group. LH's BRCAssure BRCA1/2 Analysis will include full gene sequencing of BRCA1/2 genes and duplication/deletion testing, with a variant of unknown significance rate of less than 5%. Once a mutation is identified, family members can be tested for the known mutations using the BRCAssure BRCA1 or BRCAssure BRCA2 Targeted Analysis tests. In addition, LH offers a separate panel for mutations prevalent among people of Ashkenazi Jewish descent. The BRCAssure Ashkenazi Jewish Panel includes screening for three known pathogenic variants, two in the BRCA1 gene, and one in the BRCA2 gene. These three mutations have a combined frequency of approximately 2% in the Jewish population.
The point is that the competition is increasing.  Consider short selling a 10% tranche in the zone of $29.60 to $30.75.  The plan is to add to the position is the stock goes higher all the way to $36.  Stop zone is $36.63 to $36.88.  Target zone is $17 to $18.  This stock is trading at $29.75 as of this writing in the pre-market.
Caution, this is suitable only for those who can handle short squeezes.
FREE: SUBSCRIBE TO 'GENERATE WEALTH' NEWSLETTER