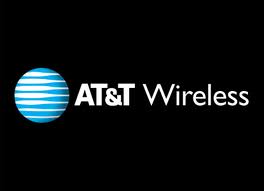 T-Mobile (TMUS) got the ball rolling with no contract plans and much cheaper plans than AT&T, something it publicized in the Tim Tebow Super Bowl commercial Sunday evening.  Today AT&T fired a big bazooka, not so much at T-Mobile but at Verizon.  It makes sense because the name of the game is to attract the highest possible number of high-paying customers; a large number of such customers are currently Verizon customers, not T-Mobile customers.
Here are the details of AT&T new Mobile Share Value plans. Under the plan, a family can get unlimited talk and text plus 10GB of shared data on five lines for $175.  A similar plan from Verizon costs $300.  Over a two year period, this is a savings of $3,000.  AT&T is not offering to pay contract termination fees to Verizon customers but is offering a $100 bill credit for each new line added.
AT&T's price for a family plan with two lines is $130 per month compared to $180 at Verizon, $140 at Sprint (S )and $120 at T-Mobile.
The plan is also available to AT&T's existing customers who stand to save big if they switch to this new plan. In the past, carriers' strategy primarily has been to attract customers from competitors.  Here AT&T is departing from the age old strategy in that it is making it very attractive for the current customers to stay with AT&T.
The new AT&T plan is bad news for Apple (AAPL) because it strikes at the heart of big subsidies by not offering subsidies.  AT&T's announcement is a major step towards encouraging customers to either bring their own phones or buy phones from AT&T under its Next plan with taxes paid up front and the cost of the phone paid in monthly installments…Read more at Forbes
FREE: SUBSCRIBE TO 'GENERATE WEALTH' NEWSLETTER