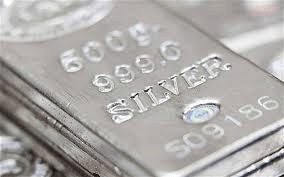 This post was just published on ZYX Buy Change Alert.
DSLV is an inverse leveraged silver ETF.  It goes up when silver goes down.  After the position was entered, silver experienced one of the big recent drops.  DSLV is trading at $16.36 in the pre-market as of this writing.
What To Do Now
All subscribers should consider taking partial profits on two-thirds of the position right here.  Based on personal preference, consider taking profits on the entire position and exiting or if wanting to hold on for the second target zone of $17.34 to $19.23, move the stop on the remaining to $14.73 to $14.88.
Keep in mind that the jobs report will be released today at 8:30 am ET.  There is no way to predict the jobs report data with certainty.  The only reference point is ADP data that we shared with you earlier.  ADP data was stronger than the consensus.  If the jobs report is stronger than the consensus, expect DSLV to move to the second target zone.   On the other hand if the jobs report is weaker than expected, expect DSLV to fall very quickly.   For tracking purposes profits are being taken on two-thirds of the position and stops raised on the remaining one-third.
A knowledgeable investor would have turned $100,000 into over $1,000,000 with the help from The Arora Report. NOW YOU TOO CAN ALSO SPECTACULARLY SUCCEED AT MEETING YOUR GOALS WITH THE HELP OF THE ARORA REPORT. You are receiving less than 2% of the content from our paid services. …TO RECEIVE REMAINING 98% INCLUDING MANY ATTRACTIVE INVESTMENT OPPORTUNITIES, TAKE A FREE TRIAL TO PAID SERVICES.
Please click here to take advantage of a FREE  30 day trial.
Check out our enviable performance in both bull and bear markets.
FREE: SUBSCRIBE TO 'GENERATE WEALTH' NEWSLETTER