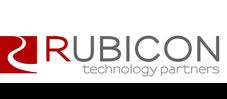 This post was just published on ZYX Buy Change Alert.
AAPL decided not to use sapphire as its iPhone 6 main screen.  Sapphire is still used as the camera cover and the home button.  Sapphire is also likely on Apple Watch.  There still remains a fairly high possibility that along the way AAPL may announce a version of iPhone 6 with sapphire.
Sapphire is also a potential opportunity for Samsung, LG and HTC to leap frog AAPL. 
From strategic analysis, RBCN position should not only be held but more should be added.  However tactical analysis leads to a dramatically opposite conclusion.  RBCN is likely to experience tax loss selling.  If the period of tax loss selling coincides with a market correction, RBCN can easily fall to the $3 to $4 range. 
The Plan
The plan is to reduce RBCN position to 15%, if holding more, on any bounce in the zone of $5.80 to $6.73.  If RBCN dips under $4, that will be the time to build a position up to 30% of the full core position size.
You are receiving less than 2% of the content from our paid services …TO RECEIVE REMAINING 98%, TAKE A FREE TRIAL TO PAID SERVICES.
FREE: SUBSCRIBE TO 'GENERATE WEALTH' NEWSLETTER