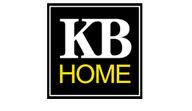 This post was just published on ZYX Buy Change Alert.
FOMC minutes show that there are deep divisions within the Fed regarding taper.
What To Do Now?
Those in KBH may continue to hold.  Risk reward is quite favorable.
Those not in KBH may consider starting a small position right here.
FREE: SUBSCRIBE TO 'GENERATE WEALTH' NEWSLETTER