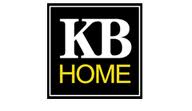 This post was just published on ZYX Buy Change Alert.
KBH is long from $16.15.  As of this writing it is trading at $19.02.
Earnings are better than the consensus and the whisper numbers.  Raising the target zone to $25 to $28.  Raising the buy zone to $16 – $17.61. The buy zone is designed for a 70% probability of a fill in the next 120 days.
What To Do Now
Those in the stock may consider continuing to hold.
Those not in the stock may initiate a scale in on a dip into the new buy zone.
Caution: consider not chasing the price here but patiently wait for a dip into the buy zone. 
You are receiving less than 2% of the content from our paid services …TO RECEIVE REMAINING 98%, TAKE A FREE TRIAL TO PAID SERVICES.
Please click here to take advantage of a FREE  30 day trial.
Check out our enviable performance in both bull and bear markets.
FREE: SUBSCRIBE TO 'GENERATE WEALTH' NEWSLETTER