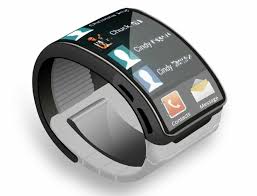 On Sunday at the Mobile World Congress in Barcelona, Spain, Samsung announced the release of two new smart watches called Gear 2 and Gear 2 Neo.  Unlike their predecessor smart watch from Samsung, which was powered by Android, these new models use the Tizen operating system.
To date most of Samsung's mobile devices have been powered by Android.  Tizen is a way for Samsung to reduce its dependence on Google.  Tizen operating system is based on Linux and is governed by a Technical Steering Group (TSG) in which Samsung (SSNLF) and Intel (INTC) are the major influencers.
On advantage of Tizen is that it offers a software development kit to facilitate utilization of HTML5 related technologies for app development.  It is worth noting that Facebook (FB) experienced speed issues with HTML5 and then moved on in favor of native apps.  The problem with native apps, that are common place in Apple iOS and Google Andriod today, is that they are not cross platform compatible.  There is not yet enough information to know how fast HTML5 apps will run on Tizen based Samsung smart watches.
Consumers will not notice the switch from Android to Tizen.  The biggest outward change is that the new watch straps are interchangeable, no longer integrated into the hardware.  The concept is very similar to highly successful Swatch watches from Switzerland when they debuted in the 1980s…
Read more at Forbes
FREE: SUBSCRIBE TO 'GENERATE WEALTH' NEWSLETTER