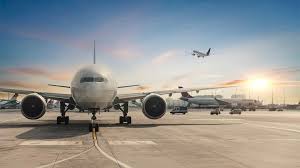 On May 28 in the Morning Capsule that is provided to paid subscribers to The Arora Report, we wrote:
Airlines are tracing a double bottom. This is bullish. ETF of interest is JETS.
Since then airline stocks have scored major gains. Airline ETF JETS was trading at $16.01 at the time the pattern was identified.  It has traded over $22 today.
Those who bought on the double bottom may consider taking partial profits.
Recovery Portfolio
We will be shortly publishing two Recovery Portfolios that will include airlines, cruise lines, retail, financial and other cyclical stocks and ETFs that will benefit from recovery. The portfolio with stocks will be published in ZYX Buy Change Alert.  The portfolio with ETFs will be published in ZYX Global Multi Asset Allocation Alert.
Some of the emerging countries will be major beneficiaries of the recovery.  This will be published in ZYX Emerging Markets ETF Alert.
Portfolios will include buy zones.
The most popular bundle that investors are subscribing to right now is Corporate Bundle 1.  With this bundle you get all four services for the cost of two.  Of course you get a 30 day free trial.  You credit card is not charged during the first 30 days. If you cancel during the first 30 days you owe nothing.
Of course, if you like, you can subscribe to an individual service on a month to month basis without any long term contract —  you still get a 30 day free trial.
Please click here to take a 30 day free trial.
A knowledgeable investor would have turned $100,000 into over $1,000,000 with the help from The Arora Report. NOW YOU TOO CAN ALSO SPECTACULARLY SUCCEED AT MEETING YOUR GOALS WITH THE HELP OF THE ARORA REPORT. You are receiving less than 2% of the content from our paid services. …TO RECEIVE REMAINING 98% INCLUDING MANY ATTRACTIVE INVESTMENT OPPORTUNITIES, TAKE A FREE TRIAL TO PAID SERVICES.
Please click here to take advantage of a FREE  30 day trial.
Check out our enviable performance in both bull and bear markets.
FREE: SUBSCRIBE TO 'GENERATE WEALTH' NEWSLETTER