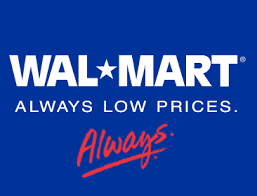 This post was just published on ZYX Buy Change Alert.
WMT is long from $57.76.  30% of the full core position size is being held.  As of this writing the stock is trading at $60.85.
WMT is up today by about 5%.  The company reported earnings better than the consensus.
According to our algorithms, a significant part of the up move today is not real buying but short covering.
The new buy zone is $53 to $57.56.  Target zone remains $76 to $82.  Stop zone remains $42 to $44.43.
What To Do Now?
Those in the stock may consider taking profits on one-half of the position in the zone of $60.58 to $61.83.  Consider holding the rest and adding more on a dip into the new buy zone to build up to 40% of the full core position size.
Those not in the stock may scale in on a dip into the buy zone.
You are receiving less than 2% of the content from our paid services …TO RECEIVE REMAINING 98%, TAKE A FREE TRIAL TO PAID SERVICES.
Please click here to take advantage of a FREE  30 day trial.
Check out our enviable performance in both bull and bear markets.
FREE: SUBSCRIBE TO 'GENERATE WEALTH' NEWSLETTER