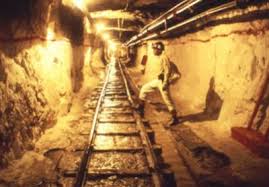 This post was just published on ZYX Short Change Alert.
In Benghazi, Libya, a war plan belonging to General Haftar has attacked a ship trying to supply Islamist forces.  Oil is spiking up on the news.  So far there is not much reaction in gold.  However in view of our many gold related positions, it is prudent to lighten up.  ANV is short from $3.88.  As of this writing the stock is at $3.46.  Consider taking profits and exiting the position.
Consider continuing to hold the rest of gold, silver, and palladium related positions.
You are receiving less than 2% of the content from our paid services …TO RECEIVE REMAINING 98%, TAKE A FREE TRIAL TO PAID SERVICES.
Please click here to take advantage of a FREE  30 day trial.
Check out our enviable performance in both bull and bear markets.
FREE: SUBSCRIBE TO 'GENERATE WEALTH' NEWSLETTER