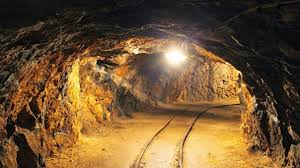 This post was just published on ZYX Short Sell Change Alert.
Gold miner NEM is short from $27.34 and 40% of the full core position size is being held.  The target zone has been $22. to  $23.75.  It is trading at $23.77 in the premarket.
Consider taking profits and exiting the position in the target zone.
Full disclosure: A long position on NEM has been entered in ZYX Buy Change Alert.
Caution: Investors who subscribe to both ZYX Buy Change Alert and ZYX Short Sell Change Alert, please note that this is a buy to cover of a short position and does not impact the new call to go long on NEM.
You are receiving less than 2% of the content from our paid services …TO RECEIVE REMAINING 98%, TAKE A FREE TRIAL TO PAID SERVICES.
Please click here to take advantage of a FREE  30 day trial.
Check out our enviable performance in both bull and bear markets.
FREE: SUBSCRIBE TO 'GENERATE WEALTH' NEWSLETTER