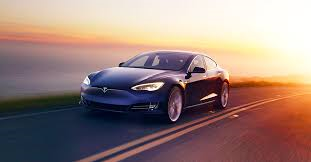 This post was just published on ZYX Buy Change Alert.
Popular electric car maker Tesla (TSLA) has moved up its earnings release to after the close today.  Historically a company moves up its earnings release date when it has good news to share.  This is likely the case with TSLA.  However there is no 100% in this business.  Another fly in the ointment is that it is hard to predict on a highly volatile stock like TSLA how the market will react even if it is good news.
TSLA is long from an average of $274.33.  30% of full core position size is being held. It is trading at $292.53 as of this writing. Those who can afford the risk may consider booking partial profits before the close today on one-half of the position in the zone of $288 to $313.42.   This is a very volatile stock and may move up on short covering ahead of earnings.
The probability is high that the stock should move up after the earnings.  However those who cannot afford to take the risk may consider taking profits on the entire position.
A knowledgeable investor would have turned $100,000 into over $1,000,000 with the help from The Arora Report. NOW YOU TOO CAN ALSO SPECTACULARLY SUCCEED AT MEETING YOUR GOALS WITH THE HELP OF THE ARORA REPORT. You are receiving less than 2% of the content from our paid services. …TO RECEIVE REMAINING 98% INCLUDING MANY ATTRACTIVE INVESTMENT OPPORTUNITIES, TAKE A FREE TRIAL TO PAID SERVICES.
Please click here to take advantage of a FREE  30 day trial.
Check out our enviable performance in both bull and bear markets.
FREE: SUBSCRIBE TO 'GENERATE WEALTH' NEWSLETTER