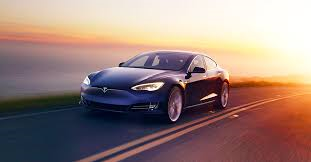 This post was just published on ZYX Buy Change Alert.
Tesla (TSLA) stock has fallen on Musk mocking the SEC.  Under any circumstance, mocking the SEC is a bad idea.  Investors are thinking that Musk has not learned his lesson and are selling the stock. Historically such sell offs are temporary and stocks tend to recover.
Zones
The buy zone is $260 to $275.56.  The stock is trading at $273.74 in the pre-market.
The maximum recommended quantity is 30% of full core position size.
The first target zone is $336 to $341.  The second target zone is $358 to $367.
For those who can afford the risk, the first stop zone for one-half the position is $244 to $248.  Stop zone of the remaining half is $234 to $239.   Those who cannot afford additional risk should stick to the original stops.
What To Do Now
Those not in the stock may consider a scale in within the buy zone.
Those in the stock may consider continuing to hold.
Caution: TSLA is a very volatile stock. For this reason it is suitable only for aggressive investors.
A knowledgeable investor would have turned $100,000 into over $1,000,000 with the help from The Arora Report. NOW YOU TOO CAN ALSO SPECTACULARLY SUCCEED AT MEETING YOUR GOALS WITH THE HELP OF THE ARORA REPORT. You are receiving less than 2% of the content from our paid services. …TO RECEIVE REMAINING 98% INCLUDING MANY ATTRACTIVE INVESTMENT OPPORTUNITIES, TAKE A FREE TRIAL TO PAID SERVICES.
Please click here to take advantage of a FREE  30 day trial.
Check out our enviable performance in both bull and bear markets.
FREE: SUBSCRIBE TO 'GENERATE WEALTH' NEWSLETTER