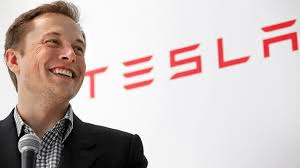 Elon Musk is a successful visionary often compared to Apple's Steve Jobs. Musk has big plans for electric cars. One of those plans is a self-driving feature, in this case, an option called Autopilot.
Autopilot is exciting, but has lately become a source of trouble after the first-ever death in a self-driving-car accident. The company chose not to disclose the death prior to a big stock sale, and as a result, the SEC has started an inquiry. This inquiry will take a long time to reach a conclusion and may simply result in a slap on the wrist. However, the probable worst case — the SEC ordering rescission of the stock sale and heavy penalties — cannot be ruled out. Such an order from the SEC would be terrible for cash-hungry Tesla TSLA.
The National Transportation Safety Board and National Highway Traffic Safety Administration are also investigating the crash.
Hiccups in technological march
Hiccups in any technological march are common. Self-driving-car technology is no different.
Please click here for a chart comparing self-driving car stocks to S&P 500.
History tells us that when good stocks dip on bad news in new technologies, the dip is often a buying opportunity. If as a result of investigations or otherwise, there is more bad news on self-driving cars and these stocks dip, this column will help prepare investors to be ready to act…Read more at MarketWatch.
You are receiving less than 2% of the content from our paid services …TO RECEIVE REMAINING 98%, TAKE A FREE TRIAL TO PAID SERVICES.
Please click here to take advantage of a FREE  30 day trial.
Check out our enviable performance in both bull and bear markets.
FREE: SUBSCRIBE TO 'GENERATE WEALTH' NEWSLETTER