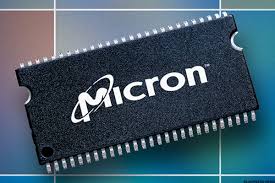 This post was just published on ZYX Buy Change Alert.
Micron stock (MU) is long from $21.77.  Micron stock is trading at $49.76 as of this writing and very volatile.
MU manufactures DRAM and Flash memory. MU is an American company doing a lot of its manufacturing in the state of Idaho.  Its primary competitors are Asian companies such as Samsung. The stock is moving up as it may be a beneficiary of a trade war.
What To Do Now
Those in the stock may consider continuing to hold.
Those not in the stock may want to understand that the stock is likely to get whipsawed based on rumors and tweets.  For this reason it is not suitable for most investors with the exception of those who have experience trading such volatility.   Those who have experience trading such volatility may consider a small position on a pull back with tight stops.
If and when a situation arises where most investors can control risk, we will do a specific post with appropriate zones.
A knowledgeable investor would have turned $100,000 into over $1,000,000 with the help from The Arora Report. NOW YOU TOO CAN ALSO SPECTACULARLY SUCCEED AT MEETING YOUR GOALS WITH THE HELP OF THE ARORA REPORT. You are receiving less than 2% of the content from our paid services. …TO RECEIVE REMAINING 98% INCLUDING MANY ATTRACTIVE INVESTMENT OPPORTUNITIES, TAKE A FREE TRIAL TO PAID SERVICES.
Please click here to take advantage of a FREE  30 day trial.
Check out our enviable performance in both bull and bear markets.
FREE: SUBSCRIBE TO 'GENERATE WEALTH' NEWSLETTER