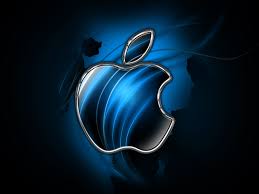 The position is long with an average price of $18.71.  Currently, 10% of the full core position size is being held; at one point 100% was held. Profits have been taken as high as $109.50.  Our long-time subscribers have already realized very large profits on this stock.
Three New Data Points
There are three new troubling data points.
China Back Story
AAPL has just announced $1 billion investment in Didi, a Chinese ride sharing company that is a rival to Uber.  $1 billion is a small amount relative to the cash held at AAPL.Of concern here is the potential back story.  This investment is clearly not strategic.  Why did AAPL need this distraction when its core business is under siege?

The answer appears to be that this is a move to appease Chinese government.  The back story may be that Chinese government is not going to let AAPL make the kind of money AAPL has been making off Chinese people.  Investment in Didi may simply be the start of a series of moves by AAPL to counter act Chinese government.

In any case, this is a negative data point.
Panicked Money Managers
Yesterday AAPL stock briefly went into a free fall on a report of slowing iPhone sales.  Slowing iPhone sales is already well telegraphed to anyone who has been listening.The free fall in the stock shows that some institutional money managers have either not been listening or not believing slowing iPhone sales and holding overweight positions in AAPL.  Such money managers are coming to their senses and panicking.
Buy Back Failure
AAPL has a massive stock buy back program in place.  AAPL either did not try to defend $90 level in stock price or it tried and failed.In either case, this is a negative data point.
Buy Zone
AAPL is trading at $90.06 as of this writing in the pre-market.  Our buy zone for those not in the stock has been $77 to $86.52.  This buy zone was set when AAPL stock was trading well over $110.
If the stock market goes down and negative data points keep on coming up on AAPL, there is 35%+ probability of a sharp fall in AAPL in spite of low P/E, excellent balance sheet and decent dividend.
It is simply prudent to temporarily suspend the buy zone.
What To Do Now
Those in the stock may continue to hold but be alert to a signal in the Real Time Feed to trim the position.
Those not in the stock may wait for a signal on the Real Time Feed.
You are receiving less than 2% of the content from our paid services …TO RECEIVE REMAINING 98%, TAKE A FREE TRIAL TO PAID SERVICES.
Please click here to take advantage of a FREE  30 day trial.
Check out our enviable performance in both bull and bear markets.
FREE: SUBSCRIBE TO 'GENERATE WEALTH' NEWSLETTER