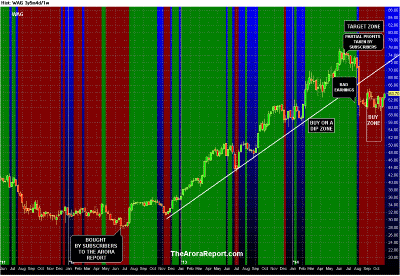 The stock market is near all-time highs, and this poses a challenge for the long-term conservative investors in stock selection. Conservative investors have piled into staples and utilities. The thinking goes that people have to eat, use gas and electricity no matter what happens to the economy. Further, investors think that these stocks provide a margin of safety because of their high dividends. Here are two flaws in the foregoing reasoning.
The Federal Reserve policies have kept interest rates artificially low. Wednesday after the FOMC meeting, the end of the government's quantitative-easing program was announced. Over a period of time, interest rates are bound to rise. As interest rates rise, this will hit high-dividend-paying stocks due to competition from fixed income.
As the economy improves, investors who have been hiding in staples and utilities will move into more economically sensitive stocks. Such rotation will badly hurt staples and utilities.
Under these circumstances, drug-store chains are the perfect stocks. They offer a staple like downside protection because of their pharmaceutical business, but they are also highly sensitive to the economy because they derive significant profits from the merchandise in the front of the store.
Fortuitously, two drug-store chains have pulled back significantly from their highs, providing an opportunity for astute investors to enter these positions…Read more at MarketWatch
You are receiving less than 2% of the content from our paid services …TO RECEIVE REMAINING 98%, TAKE A FREE TRIAL TO PAID SERVICES.
Please click here to take advantage of a FREE  30 day trial.
Check out our enviable performance in both bull and bear markets.
FREE: SUBSCRIBE TO 'GENERATE WEALTH' NEWSLETTER