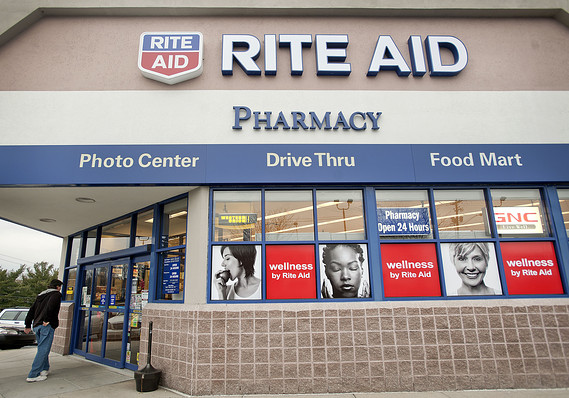 I first wrote about a strategy I use when finding beaten-down stock in a February 2014 column titled "An Evergreen Strategy For Unstable Times." In the column, I illustrated the strategy with an example using Walgreens WBA.  Our buy in was around $29. Subsequently, Walgreens hit a high of $97.30.
Applying the same strategy here, there are two stocks I consider bargains that long-term investors may want to look at for scaling in. The charts look ugly, and therein lay the opportunities for well-informed investors. As purely technical traders and Wall Street algorithms sell, putting further pressure on the stock prices of these two companies, there will be an opportunity at hand for long-term astute investors to take the other side. The two companies we're going to look at are Rite Aid RAD,  and Banco Santander SAN.
First, take a look at the annotated charts.
Please click here for an annotated chart of RAD.
Please click here for an annotated chart of SAN.
Opportunity in Rite-Aid underperformance
Rite Aid is a drugstore chain in the United States. Right now, its operations are subpar compared to its big competitors Walgreens and CVS. In the last quarter, Walgreens reported sales growth of 5.3% and CVS reported sales growth of 7.4%; Rite Aid reported sales growth of 2.8%…Read more at MarketWatch
You are receiving less than 2% of the content from our paid services …TO RECEIVE REMAINING 98%, TAKE A FREE TRIAL TO PAID SERVICES.
Please click here to take advantage of a FREE  30 day trial.
Check out our enviable performance in both bull and bear markets.
FREE: SUBSCRIBE TO 'GENERATE WEALTH' NEWSLETTER