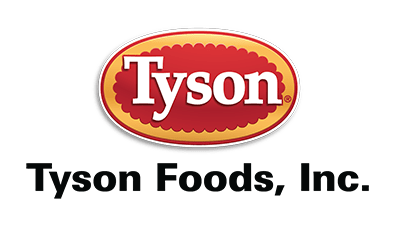 This post was just published on ZYX Short Sell Change Alert.
Meat stocks continue to run.  In addition to TSN, these include HRL, PPC and SAFM.  TSN is very expensive relative to its own past metrics.  Here is what is causing the excitement:
TSN bought Hillshire Brands.  In ZYX Buy Change Alert, which is our exclusively long newsletter, we bought Hillshire Brands (HSH) with an average price of $34.22.  Our subscribers made great profits when it was bought out by TSN for $63.

HSH was mostly in the business of processed meats.  Processed meats generate higher margins than simply selling chicken, beef and pork as TSN had been mostly doing.

The increased margins attributable to HSH acquisition are already discounted in the stock price.

Bulls are excited because recently the company had reported better than expected earnings.  Buying based on past earnings is like driving looking into the rearview mirror.  Astute investors need to look at what is going to happen to earnings going forward.  There are significant headwinds ahead.  TSN's own projections were nothing to write home about.
Some money managers are chasing performance.  These money managers have no choice because they lag their benchmark and the year-end is coming.  They are simply buying stocks that are hitting 52 week highs.
Bulls also justify their purchases as shelter from market volatility.  Their reason is that everyone has to eat meat.  Bulls forget that meat is a commodity and are historically more volatile than stock indexes.
What To Do Now?
Those who can withstand the risk may consider adding up to 25% of the full core position size for a maximum position size of up to 60% of the full core position size in the zone of $53 to $56.43 in small tranches.  Mental stops over $57.11.  No change in target zones.
Those who cannot afford higher risk may consider beginning to lighten up, but not exit on pullbacks.  For tracking purposes, we will be adding to the position to take advantage of the strength.
You are receiving less than 2% of the content from our paid services …TO RECEIVE REMAINING 98%, TAKE A FREE TRIAL TO PAID SERVICES.
FREE: SUBSCRIBE TO 'GENERATE WEALTH' NEWSLETTER