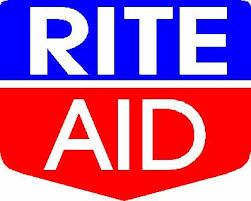 This post was just published on ZYX Buy Change Alert.
 Totally contrary to its prior statements, WBA has reduced the buyout price for RAD from $9 per share to $7 per share if fewer than 1000 stores are required to be divested and to $6.50 if 1200 stores are required for divesture.  If divesture falls between 1000 and 1200 stores, there will be a pro-rata adjustment.  The date of the agreement has been extended to July 31, 2017.
There are two separate and distinct RAD positions.
What To Do Now
The long-term position is from $4.95.  Profits have been taken on all but 15% of the position.  Consider taking profits on another 5% right here around $5.73 and continue to hold the remaining 10% with a stop in the zone of $4.73 to $4.88
The buy zone for the Trade Around Position was $6 to $6.70.  After publication of the post it quickly dipped to $6.61 and then ran over $7.00 in the after hours.  The call was to buy a maximum of 20% of the full core position size.  Per Trade Management Guidelines, most of the accumulation should take place in the lower half of the buy zone.  There is a tranche of 5% of the full core position size from $$6.61.  This is now at a loss as the stock gapped down lower.  The stock is sitting right at the top band of the stop zone.  Consider not adding more at this time and since the main defense here is a very, very small quantity, consider lowering the stop to $4.73 to $4.88.  Unless there is news of the Justice Department blocking the buyout, the tentative plan is to add 10% in the zone of $5 to $5.37.
You are receiving less than 2% of the content from our paid services …TO RECEIVE REMAINING 98%, TAKE A FREE TRIAL TO PAID SERVICES.
Please click here to take advantage of a FREE  30 day trial.
Check out our enviable performance in both bull and bear markets.
FREE: SUBSCRIBE TO 'GENERATE WEALTH' NEWSLETTER