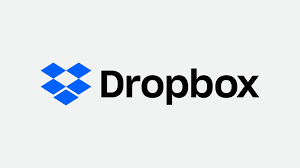 This post was just published on ZYX Buy Change Alert.
This post is in response to a large number of questions we are getting.
We have already taken large profits and exited the DBX position.
DBX reported earnings better than expected.  The stock initially spiked but then started falling.
Insiders' secret is that stocks move based on the difference between reported earnings and the whisper numbers.  Whisper numbers are different from consensus  numbers.  Consensus numbers are the average of the numbers published by the analysts.  Less informed investors think those are the real numbers because that is what the media highlights.   Based on these numbers, less informed investors often get suckered in and when they lose money they have difficulty figuring out as to why the stock went down in spite of good earnings.
This is the case with DBX.  After spiking to $37.13 the stock has fallen to $31.34 as of this writing and has traded as low as $30.63.
The reason is that the whisper numbers were much higher than the consensus numbers. Whisper numbers are the numbers that analysts privately give to their best clients to gain their business.
All is not lost for DBX holders. The reason is that DBX is the favorite of the momo crowd at this time.  If the momo crowd starts running it up, a short squeeze may follow exaggerating the move.
Please note that on a fundamental basis, based on the Quantitative Screen of the ZYX Method, DBX is worth only about $15.  There is also significant competition from MSFT, GOOG and BOX among many others.
The reason we have taken profits and exited the position is because of the high risk in this stock, even though there is potential for the momo crowd to run DBX up.
A knowledgeable investor would have turned $100,000 into over $1,000,000 with the help from The Arora Report. NOW YOU TOO CAN ALSO SPECTACULARLY SUCCEED AT MEETING YOUR GOALS WITH THE HELP OF THE ARORA REPORT. You are receiving less than 2% of the content from our paid services. …TO RECEIVE REMAINING 98% INCLUDING MANY ATTRACTIVE INVESTMENT OPPORTUNITIES, TAKE A FREE TRIAL TO PAID SERVICES.
Please click here to take advantage of a FREE  30 day trial.
Check out our enviable performance in both bull and bear markets.
FREE: SUBSCRIBE TO 'GENERATE WEALTH' NEWSLETTER