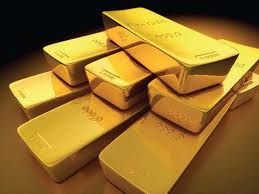 After the recent collapse in gold and silver, some mega bears are coming out of the woodwork. Several have targets that are scary for investors in gold, with them predicting a fall below $1000 for gold, with $800 appearing to be a favorite number. (I have seen targets as low as $400.) But these seem like extreme responses to a significant drop and in my opinion, may not be accurate takes on where gold is likely to end up.
Before you read further, please understand that I am neither a gold bug nor a permabear on gold. My calls on gold and silver are a matter of public record, with the most recent being to sell half of the gold holdings at $1904 and the other half at $1757. Ever since then, our models have suggested not entering long-term positions from the buy side in the precious-metal complex.
Let's take a look at why I think the mega bears on gold and silver are wrong.
Let us start out by looking at the long-term chart of gold.
Please click here for the chart.
At The Arora Report we have been analyzing trading data on gold, silver and miners from across the globe since 2007, including trading data on popular ETFs such as the SPDR Gold Trust GLD, iShares Silver Trust SLV , Market Vectors Gold Miners ETF GDX , and Market Vectors Junior Gold Miners ETF GDXJ, while also following several of the individual gold miners. The chart shows the zone where the vast majority of buying in gold was done by the momentum, or momo, crowd.
The best way to look at gold is through the lens of supply and demand. Our initial projections when we issued our sell call was that the fair value of gold was in the zone of $1,200 to $1,425. At this point, There is simply not enough data since the recent plunge in gold prices for our models to calculate a new fair value at this time.
But taking a look at the trading data, which is what we specialize in, we have estimated that in all likelihood, if the momentum crowd panics and sells, such selling will be exhausted by the time gold reaches $1025; further institutional selling will also be exhausted by the time gold reaches under $1100….Read more at MarketWatch
FREE: SUBSCRIBE TO 'GENERATE WEALTH' NEWSLETTER