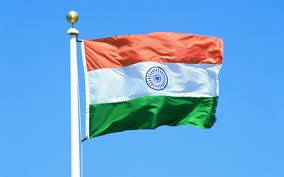 (Subscribers to ZYX Emerging Alert  are provided updates in real time on 15 emerging markets in three different time frames.)
NEW YORK (MarketWatch) — India is a lucrative opportunity for both short-term traders and very long-term investors. Having said that, a certain degree of astuteness is required to make money from investments in India.
Three big reasons to invest in India
•In 1970, the GDP of India was only $63.5 billion. In 2012, the GDP of India stood at $1.84 trillion. This is about 2900% increase.
•India is now the 10th-largest economy in the world based on market-exchange rates. However, based on purchasing power parity (PPP), India is the third-largest economy in the world. PPP may not be widely known to investors, but it is worth consideration. In PPP, the exchange rate between two currencies, in this case between the U. S. dollar and the Indian rupee, is estimated based on purchasing power of the two currencies. PPP is designed to eliminate misleading comparisons of GDP based on converting India's GDP into U.S. dollars.
•One of the best predictors of the long-term potential of a growing, mostly market-based economy is demographics. India offers a young population; more than 50% of its population is below the age of 25.
Convenient ways to invest
Buying stocks and bonds on India exchanges is cumbersome for foreign investors. Fortunately, there are a number of ETFs and ADRs.
Also, foreign investors can easily trade several popular Indian stocks in New York. Here is a list of New York-traded stocks that The Arora Report follows and are worth consideration by most investors.
•Information technology: Infosys (INFY), Wipro (WIT), Cognizant Technology (CTSH)  and iGATE (IGTE)…Read more at MarketWatch  
FREE: SUBSCRIBE TO 'GENERATE WEALTH' NEWSLETTER