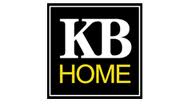 This post was just published on ZYX Buy Change Alert.
KBH is a home building.  The trigger is this morning's employment report which is driving down interest rates.  This should reflect in mortgage rates shortly.
What To Do Now?
Those in this position may consider adding up to 20% in the zone of $15.80 to $16.35.
Those not in the position may consider building up to 50% of the full core position size in the zone of  $15.80 to $16.35.
As of this writing the stock is trading in the pre-market at $16.20.  The target remains $24 to $25 and the stop zone for this tranche is $13.31 to $13.38.
FREE: SUBSCRIBE TO 'GENERATE WEALTH' NEWSLETTER